So things are starting to settle down and weather is slowly warming up. This has meant I've finally been able to set up my 3D Printer for the first time in almost 2 years. Turns out the hardest thing was deciding what to make to test out the printer. I was wondering whether it was still working after all that time, inaction, storage and a sea voyage. I choose to reprint a couple of Canadian Lynx's, as I need 4 for my new recon project. Here they are: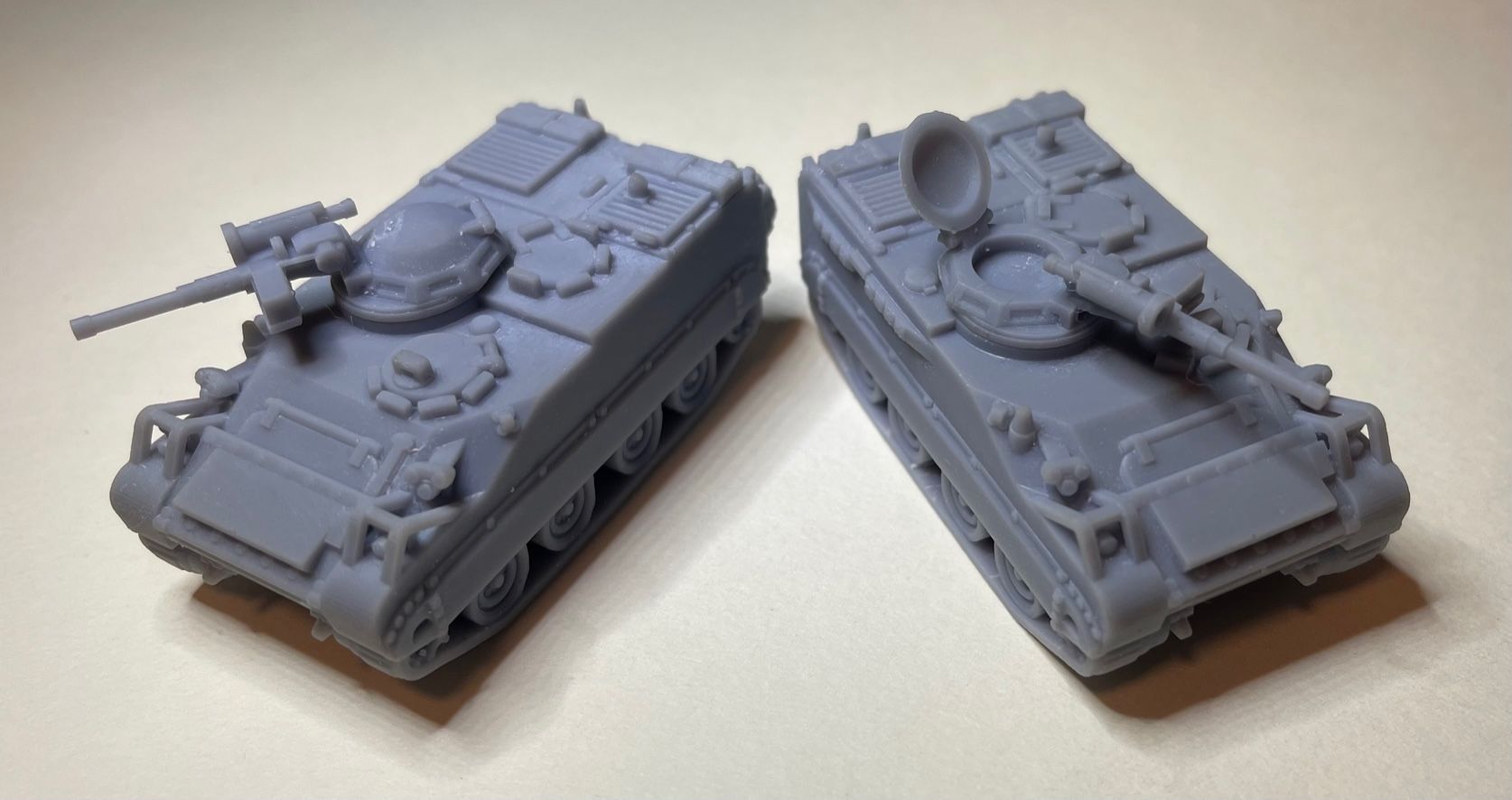 Very happy with how these turned out. I just need to replace the barrel of the .50 Cal to something a little more in scale and they will be ready for stowage. I might also drill out the rear hatch on the one with the open cupola, so I can show it crewed there as well. I also have to find some .30 Cals I bought for this purpose ages ago, so they are properly armed.
Next up is this Faller farm/house set I built back in Australia. I'm pretty sure it has appeared in some of my AARs as well:
I really love this set, but I always felt like it was incomplete. So I decided to build a walled garden for the back of the house: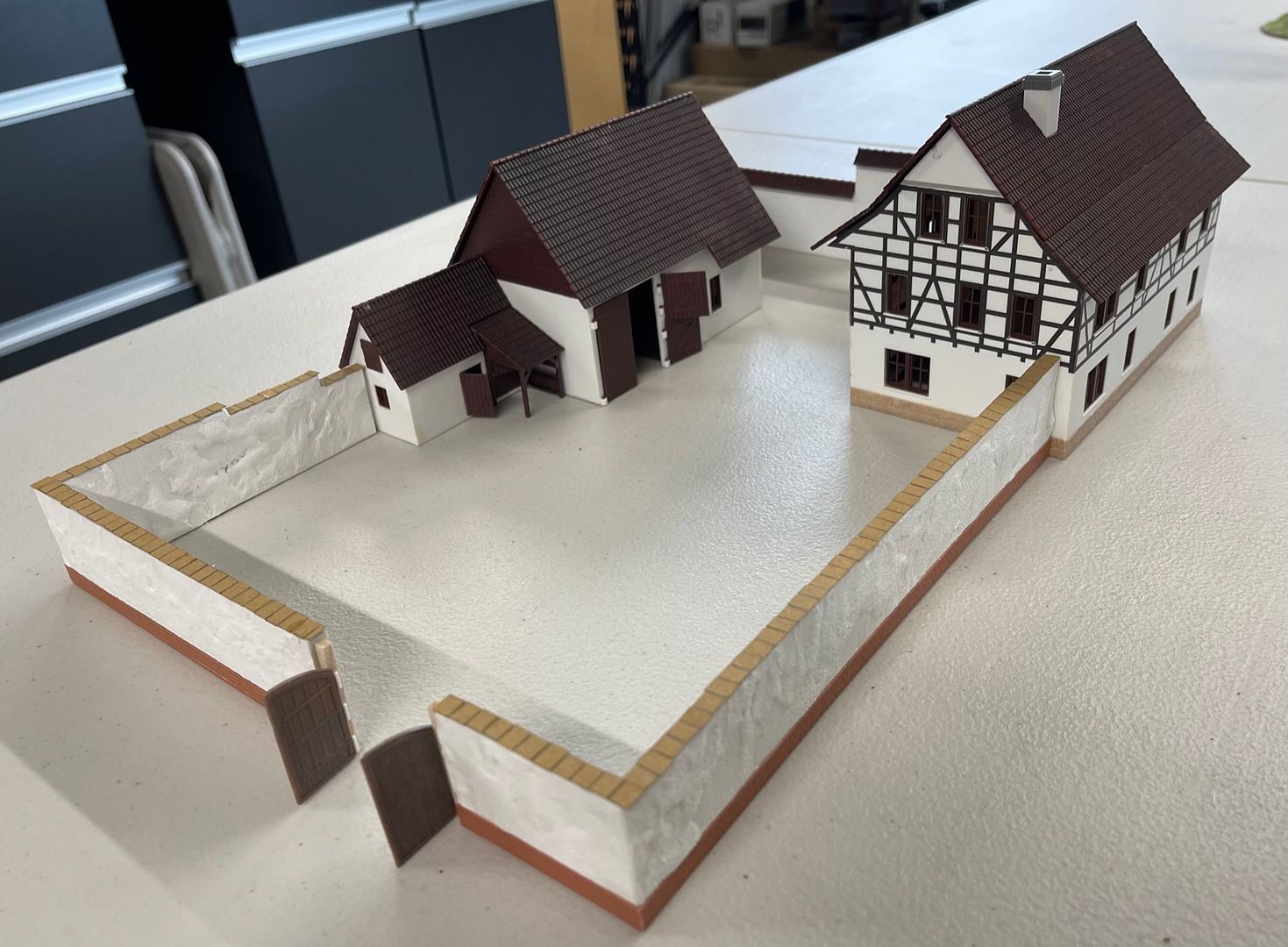 It's not painted yet, and I had originally planned on using pantiles to match the walls at the front. Unfortunately, my Wills pantiles were massive compared to those used in the model, so I decided the farm owners had chosen a cheaper option for the walls at the rear of the house. Primarily made of foam board, some thin plastic sheeting of bricks, spakfilla and breakfast cereal box cardboard of the tiles on the top of the wall. Even unpainted, I'm pretty happy with how this has all worked out.
That's it for now
Richard