It's been quite hard to get anything finished recently. I have no workshop and do my 3D printing in the same room I do my painting. Anytime 3D printing is going on, or has even just recently been going on, you do not want to be in there because of the fumes - which give me a stinking headache. It's also my work office several days a week.
So I've put printing on hold for a while to try and finish a couple of things - and the first thing finished was an addition to my Danes in the form of a Hjemmevaernet (HJV) or Home Guard Special Intelligence Patrol. Although HJV, these patrols worked directly with the Danish Army as their only Long Range Reconnaissance Patrols or LRRPs. These guys specialised in gaining tactical intel from behind the lines, both from fixed observation posts and through patrolling. Here are a couple of pics I've found - possibly from the 1970s onwards - which should help you see why I've done some of the things I've done to the figures: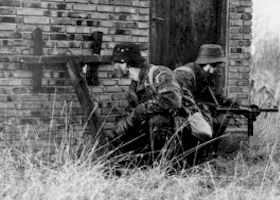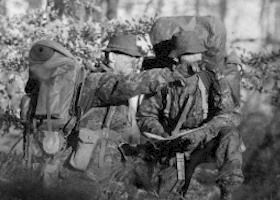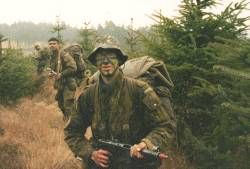 I've tried to paint these guys in what I'm calling my interpretation of the Danish M/84 Flecktarn camouflage uniform. Head and weapon swaps all come from Elhiem. His Hovea m/49 SMG is about 1000% better than the one I made out of plastic rod! I'm reasonable happy with the result of these and the minor conversions I did. Here is the whole unit:

For a closer look - here's some front and back pics of four of the chaps:
And a front shot of the other 4:
If you take 2 of these chaps you have a very useful sniper/spotter team:
Interestingly I've read that at the time only the HJV used snipers - the regular Danish Army did not.
Lastly - here are a couple of shots trying to show the weapon swaps on the NCO and the spotter. Not the best pics but I hope you get the idea.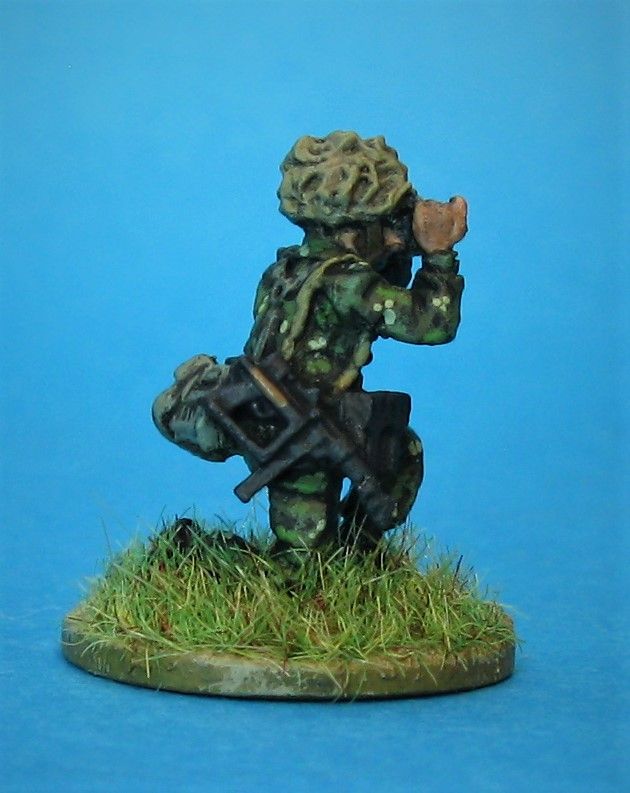 So that's it - my HJV Special Intelligence Patrol. I hope you like them. PLently more Danish stuff to come this new year - along with loads more Canadian and Norwegian stuff.
Hope you all have a much better 2021 than 2020.