Today I was able to take some photos of the finished Canadian M113 Platoon - this time just the AFVs. I'll jump straight into the photos.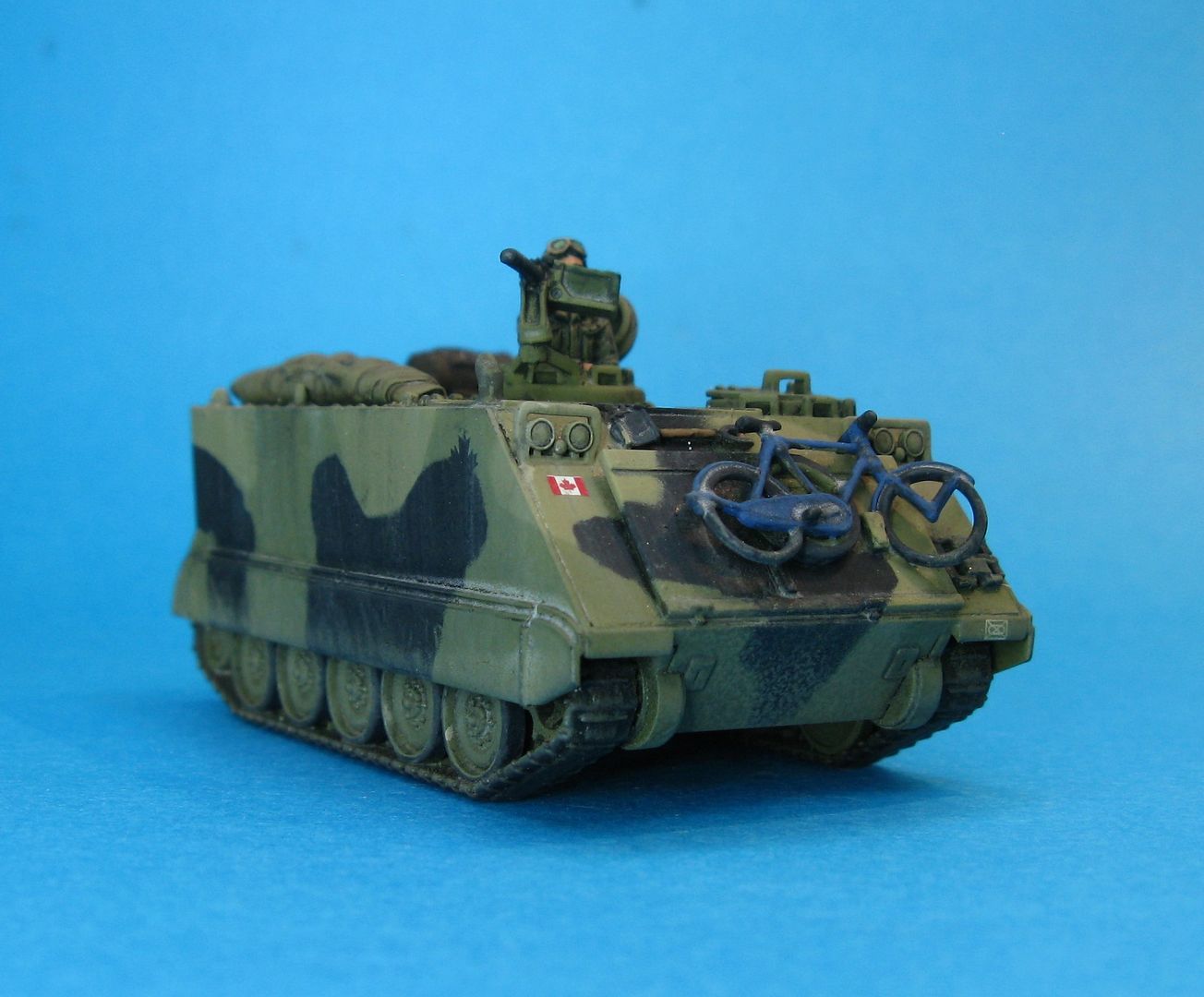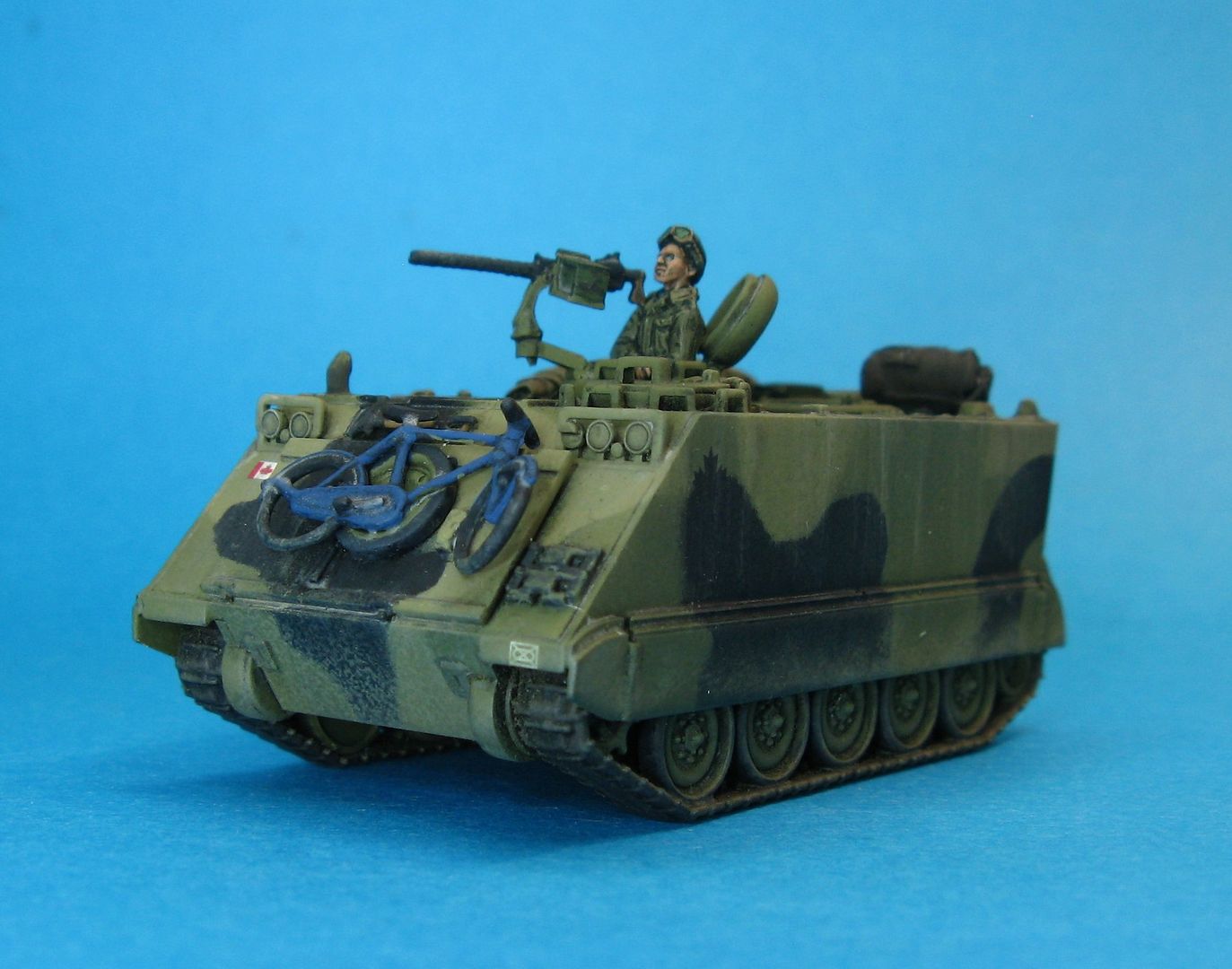 Here's M113 No. 1. Not exactly sure how the vehicle commander ended up looking quite so relaxed in the cupola - I hope I can fix that at some point in the future. So No. 1 is an S-Model M113, with a variety of stowage including an old Airfix bicycle and an Elhiem .30 Cal. The commander is from AB figures.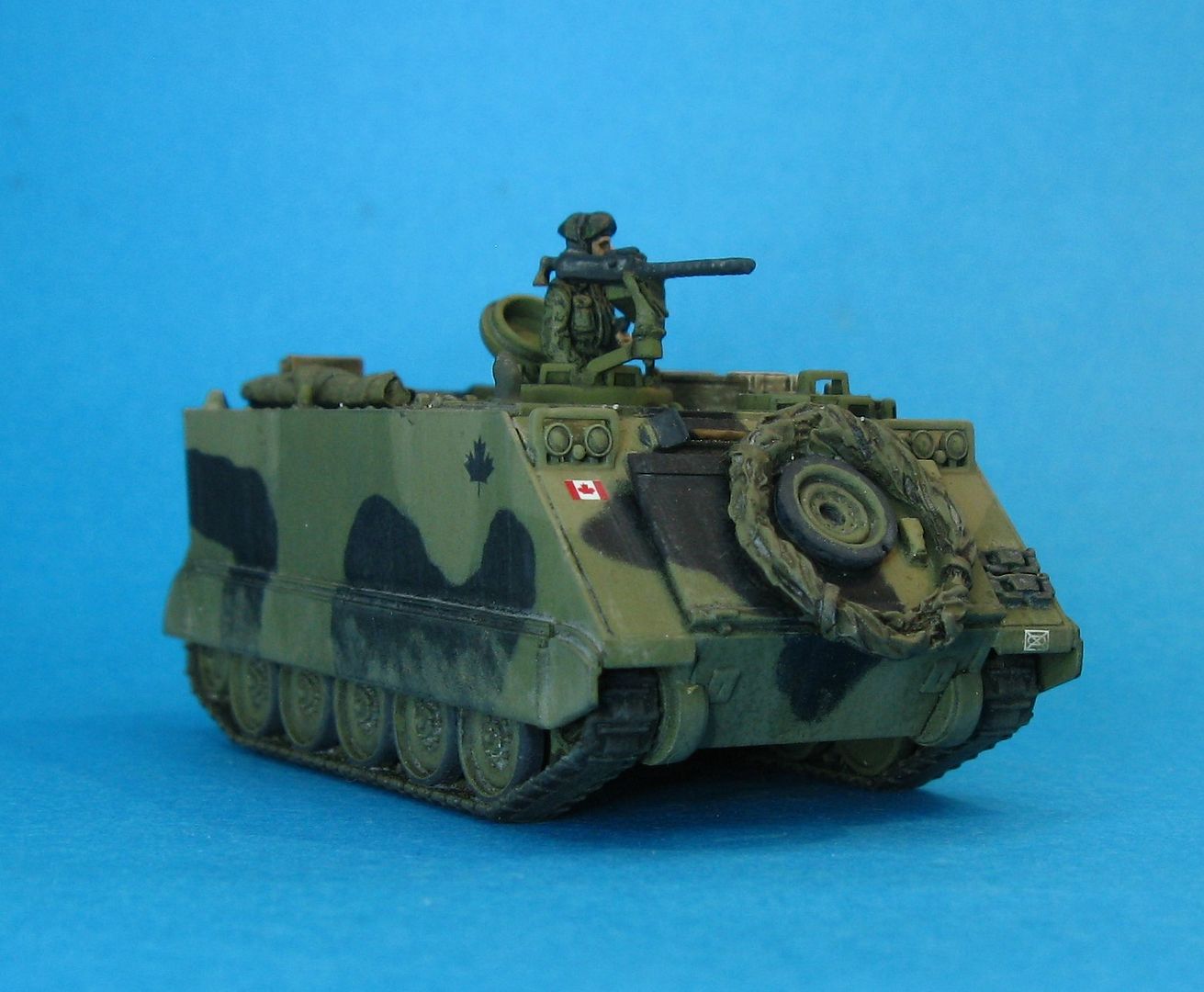 This M113 No. 2. No. 2 is another S-Model M113, again with a variety of stowage, an Elhiem .30 Cal and an AB figures commander.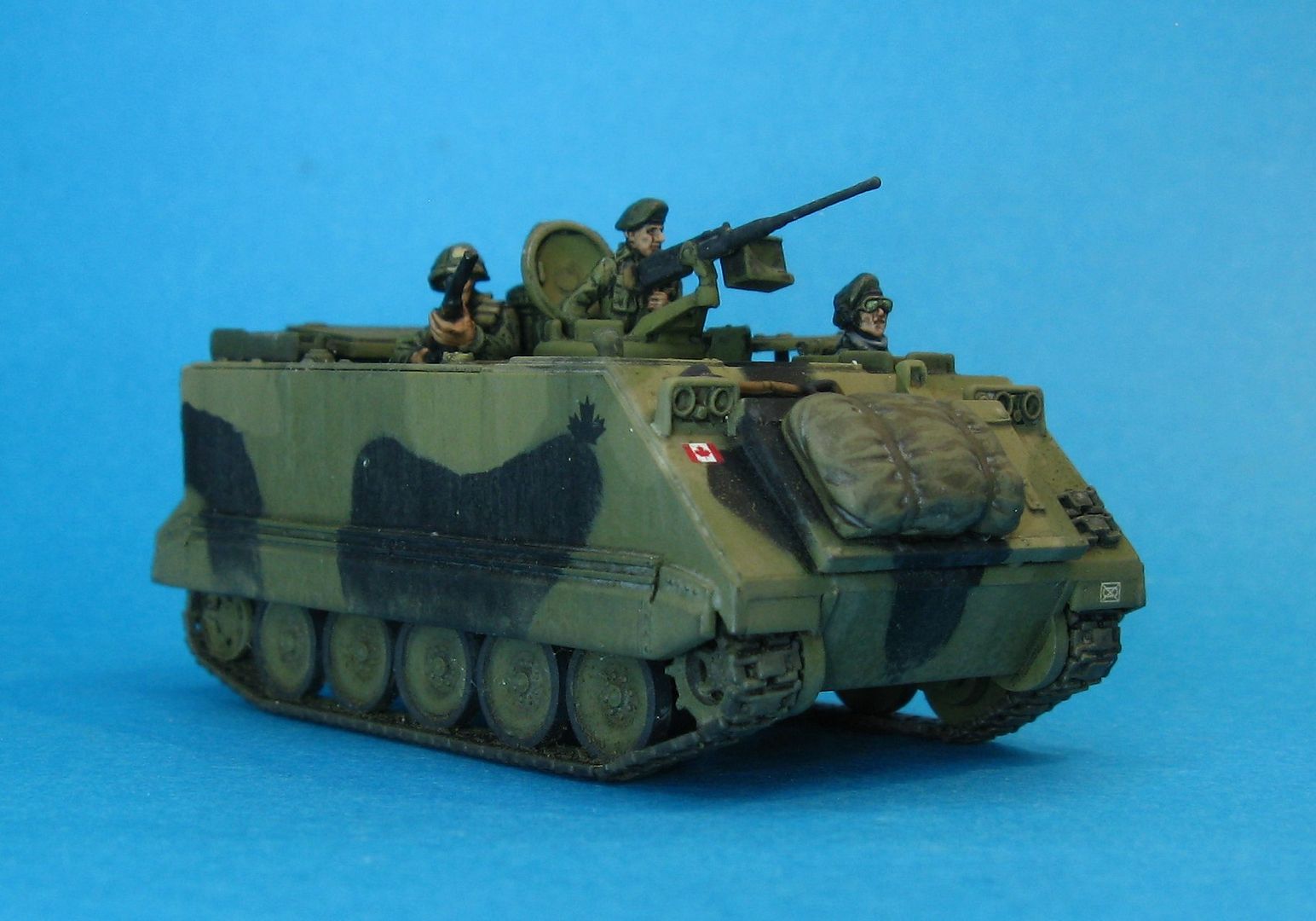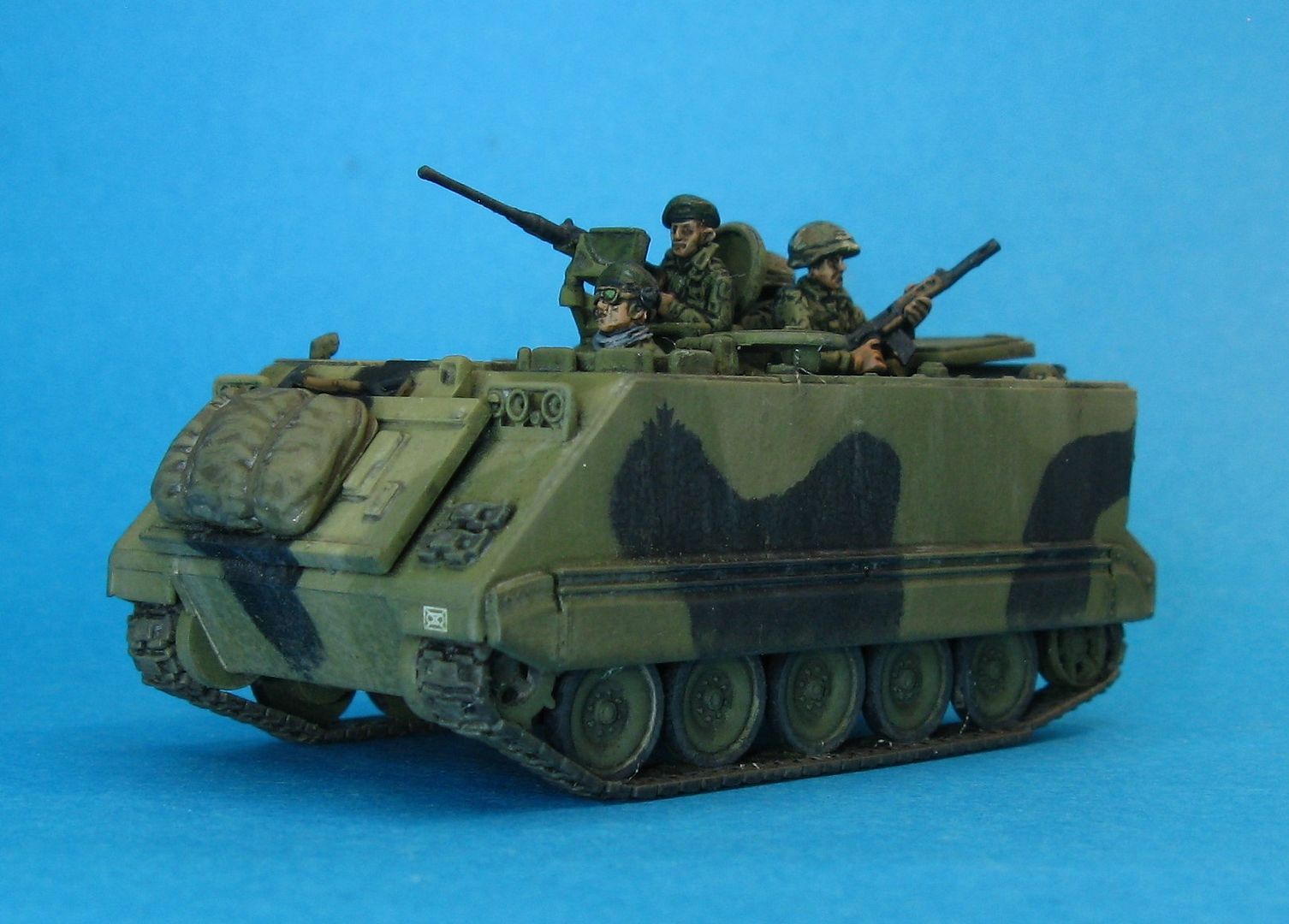 M113 No. 3 is a little bit different. It is an old ESCI kit I made years ago and was going to be an American M113, but I needed just one more AFV to make up the platoon so the Canadians won out. It to has a variety of stowage from different sources, AB Figures commander and driver and 2 Elhiem troopers riding in the back with the rear hatch opened.
M1113 No. 4 is a straight forward S-Model kit with no crew. Nothing to exciting to add here...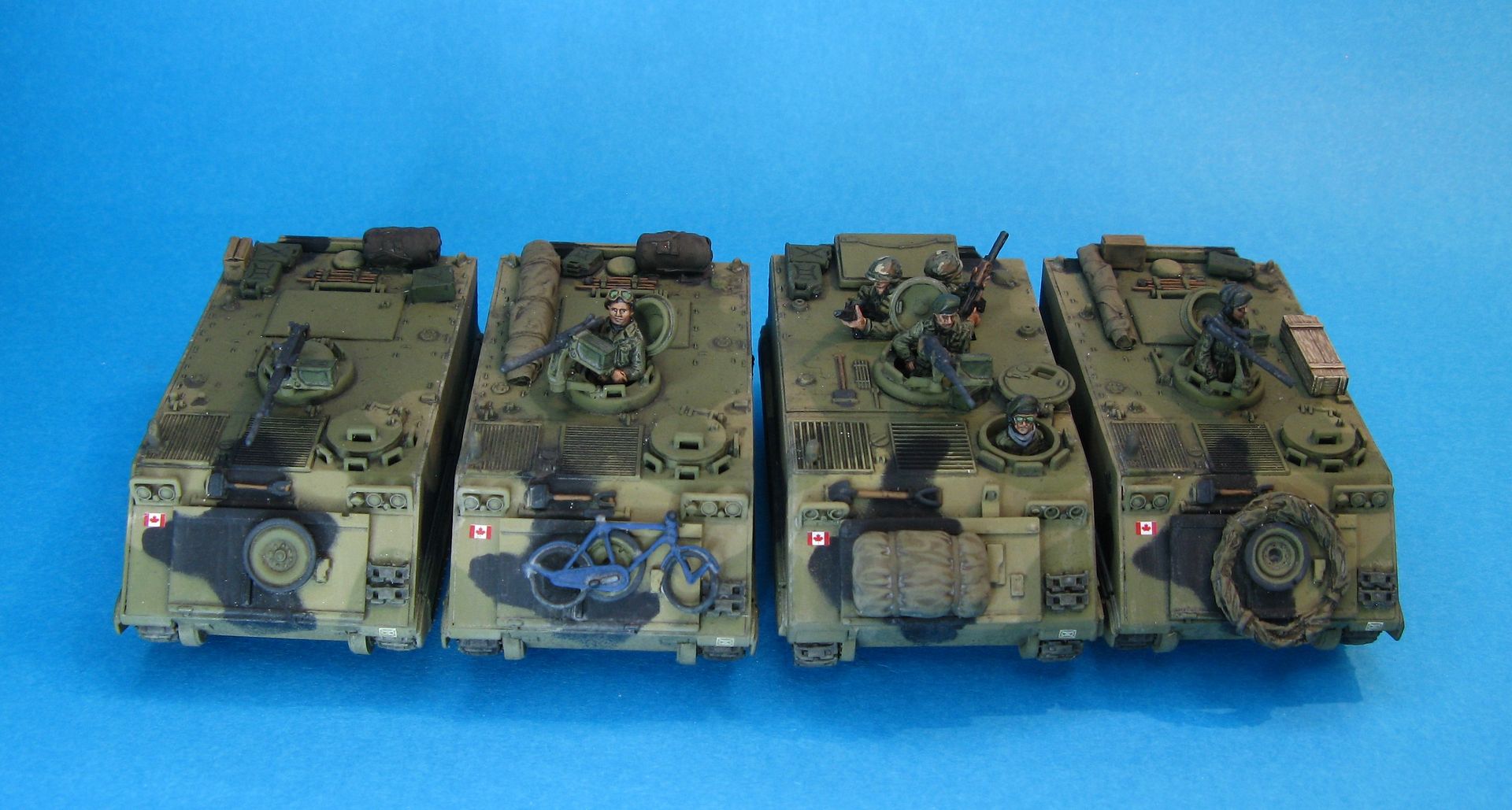 Finally the obligatory group shots of the whole platoon. I haven't totally decided which is the platoon commander's vehicle, but at the moment I'm gunning for M113 No. 2. Each is unique enough that I will be able to note which squad is in which vehicle at the start of any game - which is always handy.
I tried a couple of different things on these vehicles. I used Vallejo gloss and matt spray-can varnish on them. Not 100% sold to be honest - but I'm willing to give them another go.
I also used 2 MiG Productions Oilbrushers on the vehicles. I only have two colours - Dusty Earth (a light tan colour) and Starship Filth (a grey colour) and I tried to give the vehicles a dusty, grimy streaky look. I'd be interested in any feedback - as I think I may have overdone it a little. Who knows...
Anyway - I'm very happy to have these finished and to be able to move onto something else. This will be it for the Canadians for a little while, as I wait for my 3D Printer to arrive. Then I will jump back into this particular project with bells on!
Thanks for looking
Richard