I'm pretty sure this is a first for me - a blog post about a museum visit. I'll be sticking to cold war aircraft only though.
Soon after we arrived in New Zealand we had to go to Christchurch to pick up our dog, who had travelled over separately a week or so after we had left. A long story as to why that was the case. Anyhow, we decided to stay in Ashburton, a small town to the South of Christchurch, and I ended up having a couple of hours to kill so I headed off to the Ashburton Aviation Museum. I knew this existed from a previous stay, and looking at the brochure, it looked like they had managed to acquire a Harrier GR.3, so my incentive to go immediately tripled.
RNZAF Station Ashburton was a pilot basic training base during WW2. Today it is still used as a civilian aerodrome and its a great spot for a small NZ aviation museum.
I had a very pleasant visit, chatted to a couple of lovely elderly chaps who knew way more about planes in general and aviation in NZ then I could learn in several lifetimes and took loads of photos. So here are a few of the said RAF Harrier GR.3: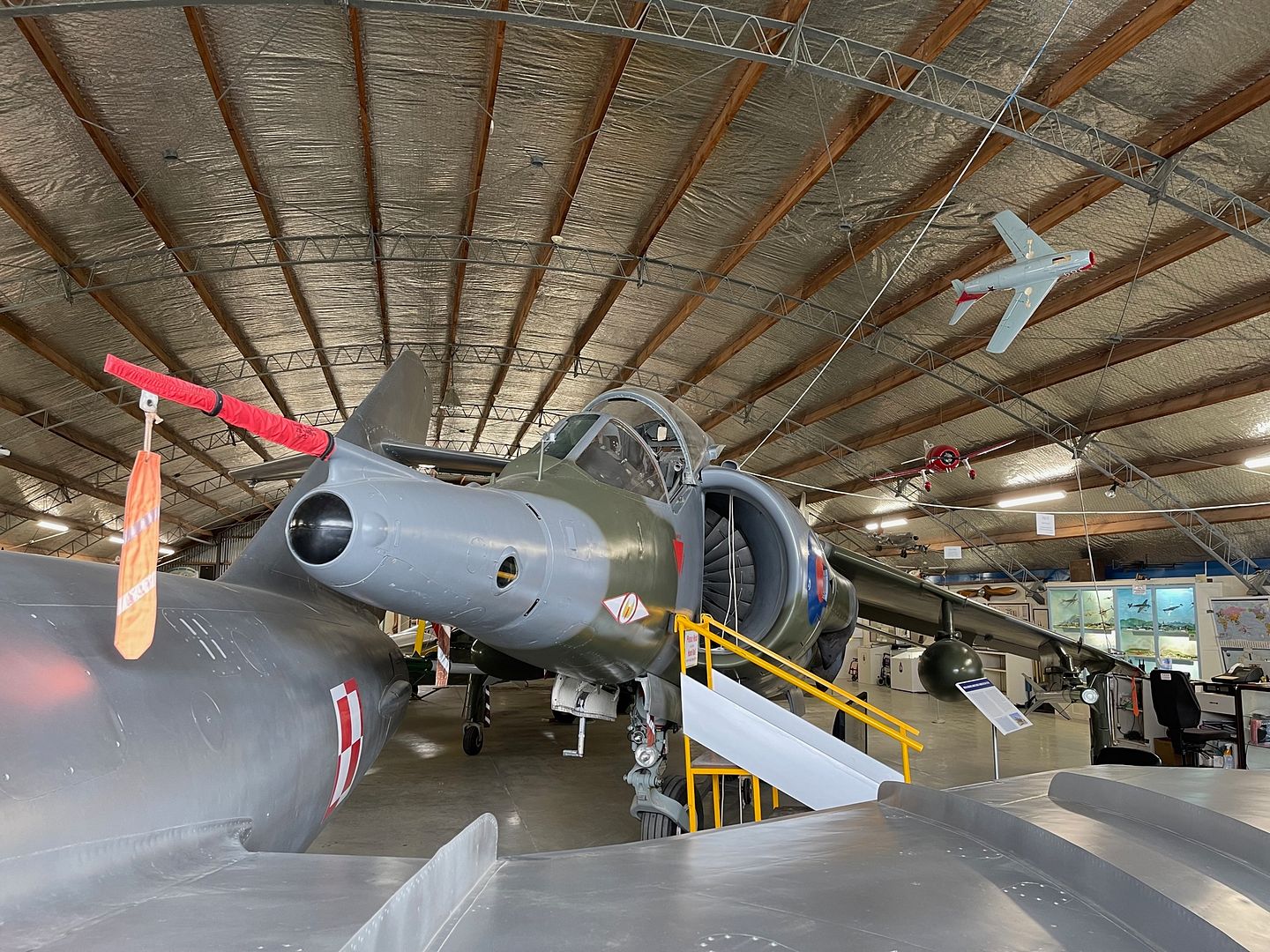 I of course walked up the stairs and had a close inspection of the rather cramped cockpit. There was a lot of stuff in this hangar - so it was difficult to get a "distant" shot of the Harrier, hence these rather tight views. The first and second photo show how closely it is packed next to a Korean War era MiG-15. The Museum thinks this is the only Harrier in the Southern Hemisphere which they somehow managed to pick up for just over 5000 quid!
My next favourite was a fantastic RNZAF Skyhawk: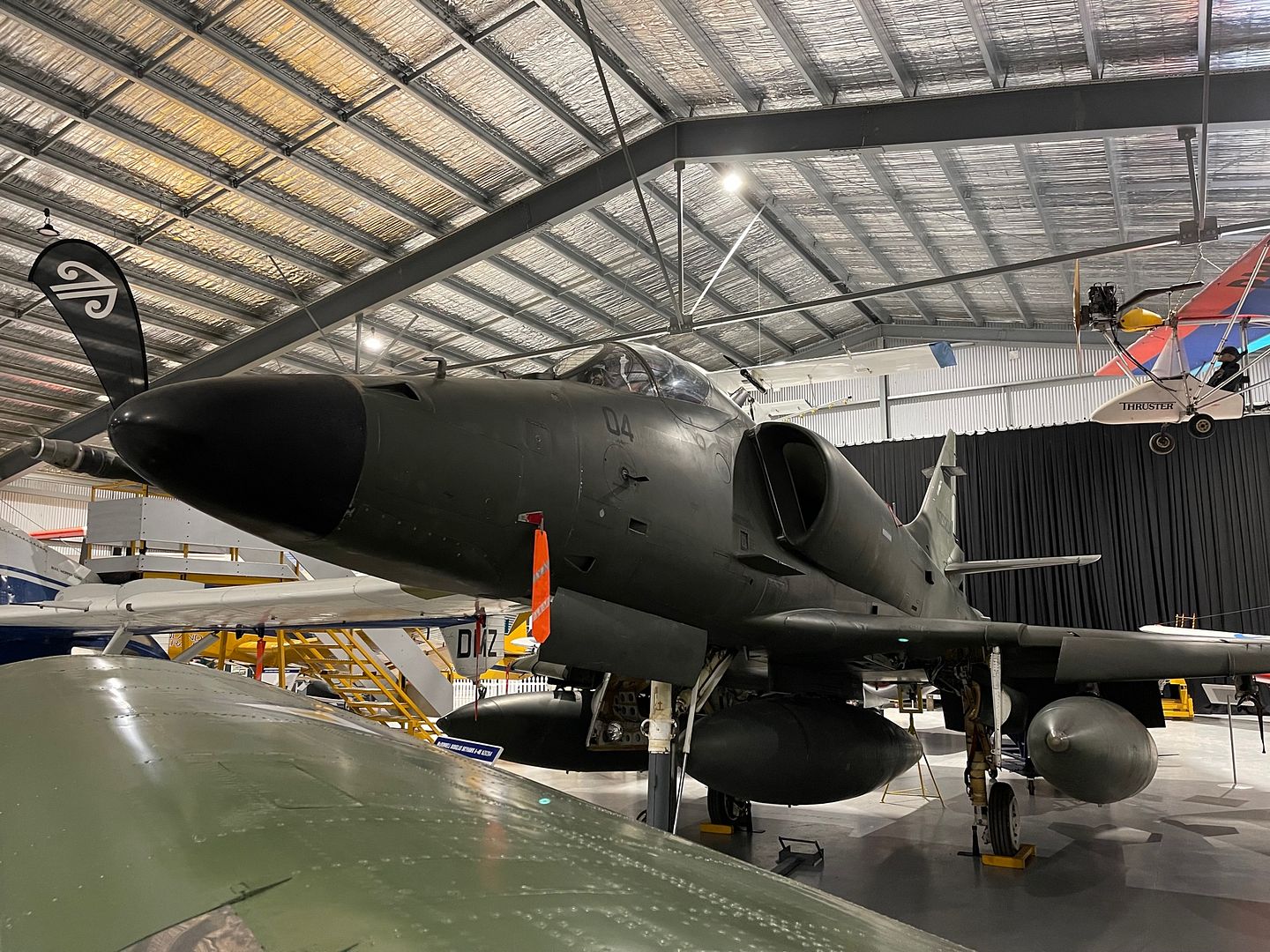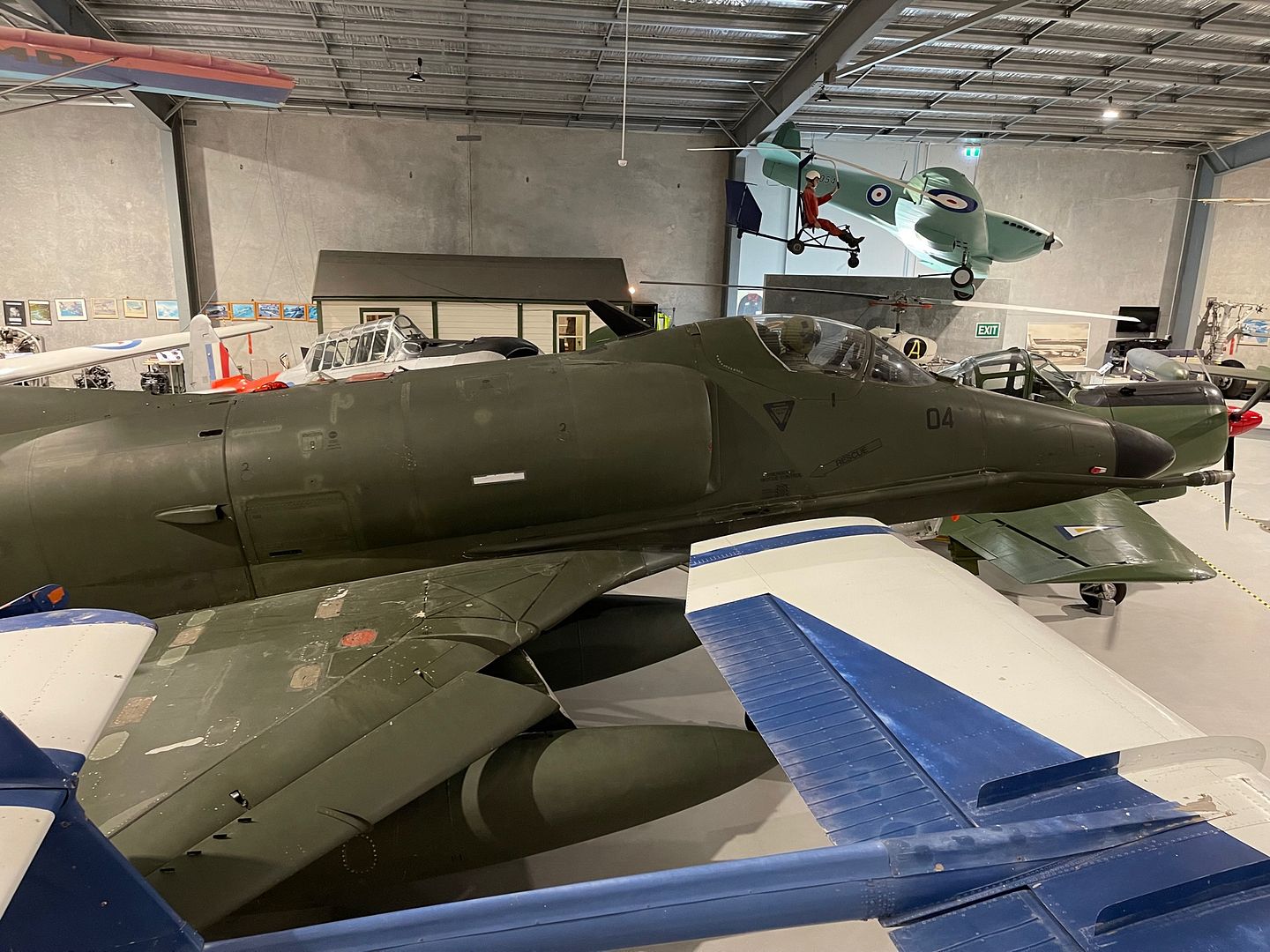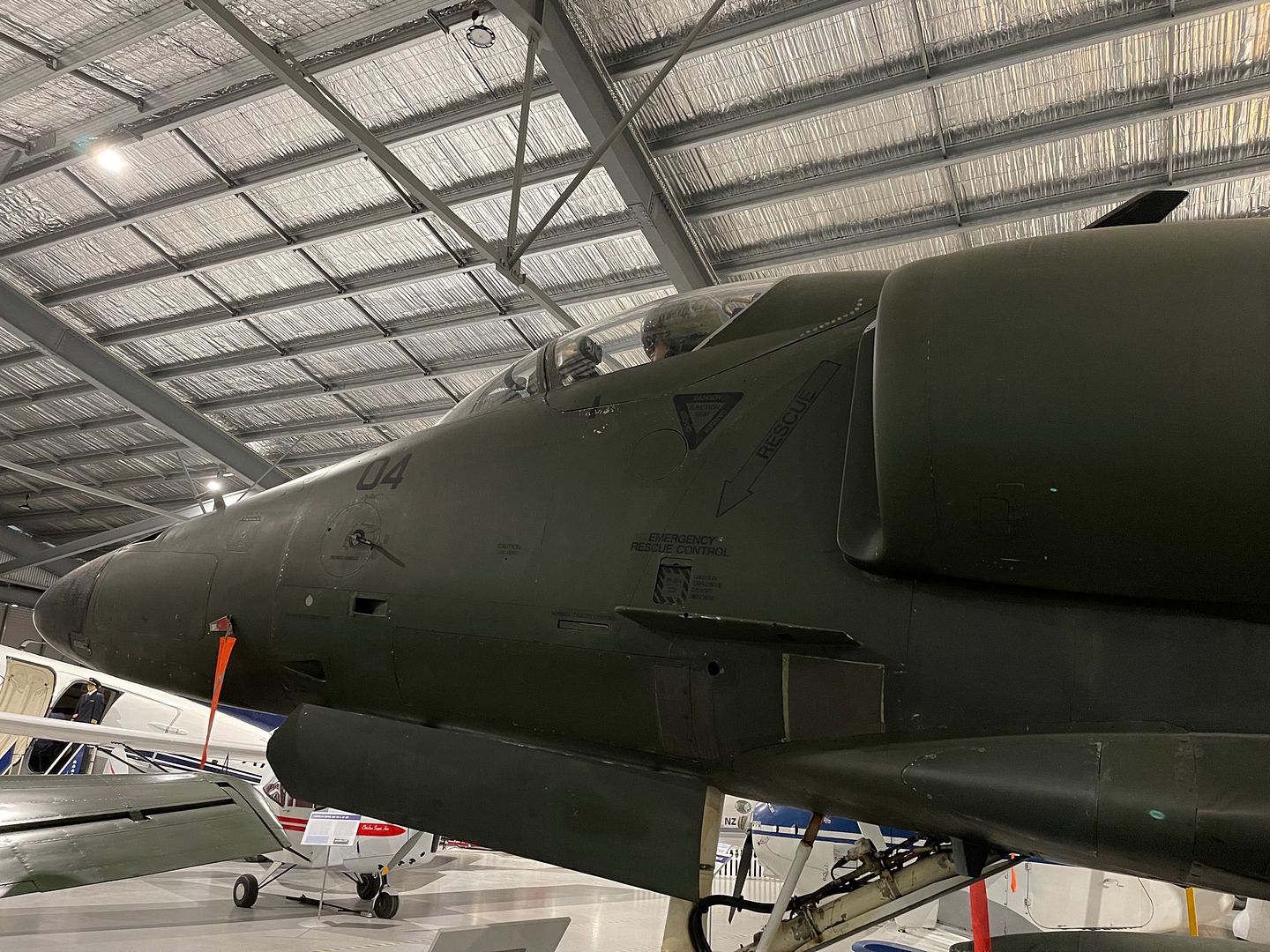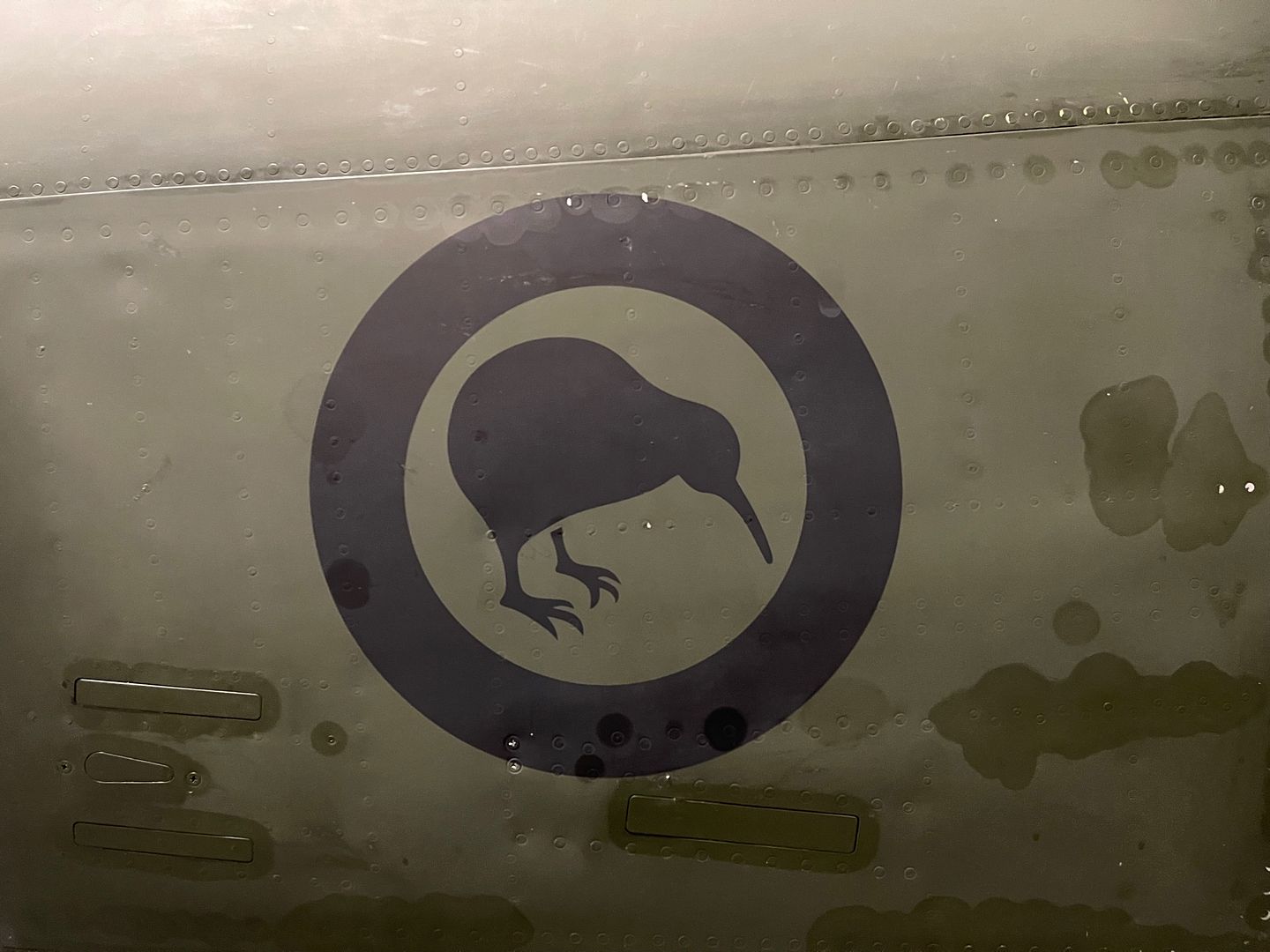 Years and years ago, one of the best flying displays I've ever seen was a group of RNZAF Skyhawks beating up HMAS Albatross, a Royal Australian Naval Base in Nowra, NSW.
Hidden behind the Skyhawk was a RAAF Meteor F8. Just the one photo: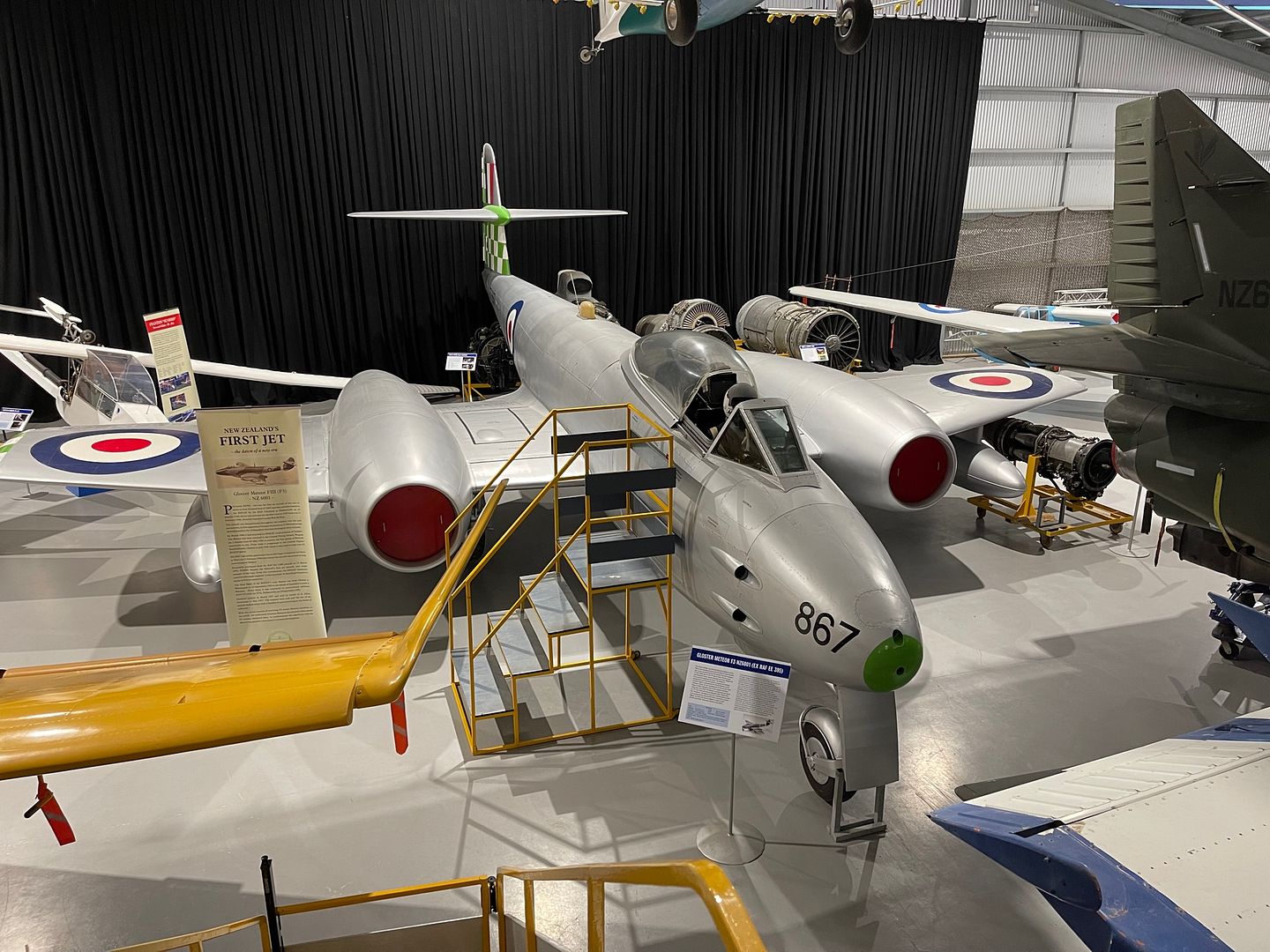 And just the one of an equally lovely FB5 Vampire:
Obviously there are loads more planes, including a very impressive and grunty looking Aermacchi MB-339CB, which fell just outside my Cold War timeframe so I didn't include it above. There was also a Canberra front section and cockpit which was extremely interesting to have a look at. I was at the museum for well over an hour, just wandering about. Apart from the 2 volunteers, I had the entire establishment to myself - indeed they had to open the second hangar and turn the lights on just for me!
If you ever find yourself in the South Island of New Zealand, around the Christchurch area, this little museum is well worth the visit. Actually in Christchurch is the official
Air Force Museum of New Zealand
and further north you can visit the
Omaka Aviation Heritage Centre
which just happens to hold Peter Jackson's WW1 aircraft collection amongst other things. Very excited to see they have just gotten hold of a complete de Havilland Mosquito and a P-51 Mustang had had been sitting in a farmer's shed for decades. See
here
if you are interesting in reading more.
Anyway - I'm waffling now. Onwards and upwards - now Cold Wary stuff will resume in the next post.
Thanks
Richard